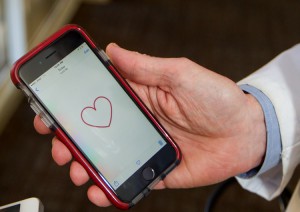 Healthcare is at a pivotal moment – one unlike any before – where troves of data are now available at our fingertips, helping to inform more effective and efficient care.
"No longer is the data storage repository in healthcare the doctor's brain," said Paul Grundy, MD, founding president of the Patient-Centered Primary Care Collaborative and IBM's Director of Global Healthcare Transformation.
Grundy delivered the opening keynote of the day-long Clinical & Business Intelligence Symposium at HIMSS15 on Sunday, which explored the ways patient and claims data are being put to work driving efficiencies and improving care for populations.
Known as the "godfather of the patient-centered medical home," Grundy made the case that unsustainable costs and unacceptable patient safety numbers ("we lose two 747 planeloads of people a day in this country because of medical errors") mean it's imperative to start putting electronic health records to work on a wide scale.
"For the first time, we really have data," he said. "We tried this before, with HMOs, without data, and it wasn't too successful. Now we're moving into a whole new era."
Arriving at this new paradigm of proactive, team-based care, where populations are managed down to the individual level, is not just a matter of slapping analytics on EHR data. It requires careful strategizing and cultural change.